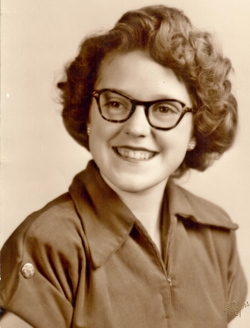 August 14, 1933 to February 13, 2017
LOWVILLE – Loretta Rose Stoll, 83, formerly of Watson, died early Monday morning, February 13, 2017 at the Lewis County Residential Health Care Facility with her husband Bob and family at her side.
Loretta was born on August 14, 1933 in Black River the daughter of the late Oakley and Edna Secor Clark. She attended a one room school house in Black River. On September 22, 1951 she was united in marriage with Robert Frank Stoll in Gates, NY. Loretta worked for her father at Oakey's Restaurant in Lowville and Meals on Wheels through Lewis County Opportunities.
She was a member of North Country Swingers and Square Dance, she loved reading and knitting.
She is survived by her husband Bob, and their children, Pamela and Gary Francis of Florida; Paul and Robin Stoll of Michigan; and Penny and Wayne Farney of Watson; thirteen grandchildren, fifteen great grandchildren; and her two great-great grandchildren on the way; and several cousins.
She and Bob attended Trinity Episcopal Church in Lowville and Church of Christ Disciples in Felts Mills.
A spring graveside service will held in Felts Mills Cemetery.

The Stoll family would like to thank all the third floor nursing home staff for all of their care giving to Loretta.
Memorial's in Loretta's name may be made to: Alzheimer's Association Central New York, 441 West Kirkpatrick Street, Syracuse, NY 13204-1361 or The Skin Cancer Foundation, 149 Madison Avenue Suite 901 New York, NY 10016
To convey online condolences, please use: www.sundquistfh.com