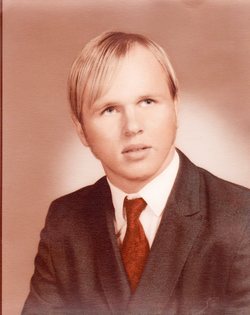 May 16, 1951 to January 30, 2014
GLENFIELD – Charles Donald "Skip" Mihalyi, 62, died peacefully at home on Thursday, January 30th.
Skip was born May 16, 1951, in Lowville. He attended General Martin and South Lewis Schools, acquired a BA from Oswego, a masters from the University of Rochester and completed his PhD course work in Philosophy.
For many years, Skip lived at the Mihalyi home, helping his dad take care of the land. Recently, he also served as his mom's companion, gopher and handyman.

He was somewhat of a naturalist: he loved the pine forest, the rock, the Black River and the plants and animals that lived in the area. He tamed birds, collected mushrooms, gave tours and took care of the forest.
Skip knew a great deal about everything! He played guitar, cooked, worked with wood and repaired things. He liked ideas and learning. For a number of years he taught ethics and philosophy classes at JCC, Ft. Drum, and Dry Hill Prison.
He is survived by his mother, Bernice; his sisters, Karen (Dick Cool), Syracuse; Sherry (Mike Koch), New Woodstock; and Susan, Rochester; his brother, Dale (Janet), Dallas, TX; nephew Josh; nieces, Cora, Willa and Dacari, and great niece and nephews, Page, TJ, and Tanner.
His father Louis and brother Mark died previously.
Calling hours will be 4 to 6 P.M. on Tuesday, February 4, 2014, followed by his memorial service at 6:00 P.M. at the Sundquist Funeral Home, with Rev. Bruce W. Chapman, retired minister, officiating.
Memorials in Skip's name may be made to: Mihalyi Memorial Fund, SLCS, P.O. Box 10, Turin, NY 13473.
To leave an on-line message of sympathy, please visit www.sundquistfh.com