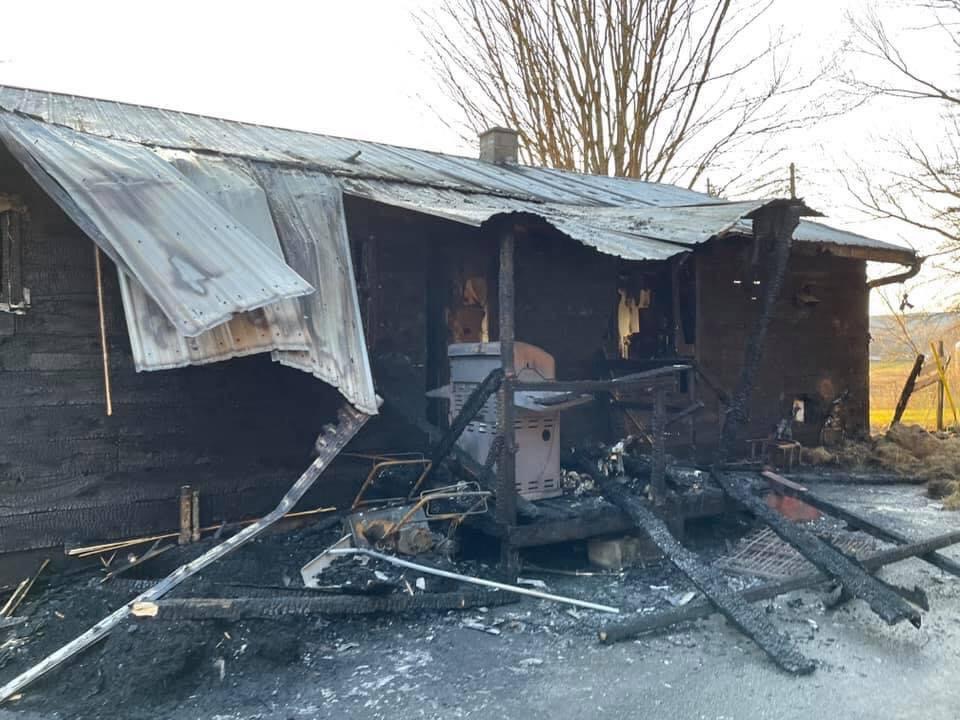 WESTERN- Authorities say it was a barking puppy that played a crucial role in alerting a boy to a fire while he was home alone.
As we recently aired, firefighters were called out to reports of a structure fire Saturday afternoon at 9760 State Route 46 in the town of Western.
Western Volunteer Fire Chief Michael Anania told reporters from the Rome Sentinel that although the home is a total loss, the family of four, consisting of a mother and father and two children were left unharmed.
One of the children, a young boy, was home alone when his puppy began barking.
"The dog was making some noise, which alerted the kid to get up and see what was going on," the chief explained.
"When he got in there, he saw sparks in the bathroom."
Authorities say the boy fell and injured his arm. He was taken to an area hospital for treatment.
Including the puppy, the family said both pet dogs managed to escape from the blaze. Furthermore, firefighters are credited with saving the family's pet turtle and several pet fish.
The family is currently receiving assistance from the Red Cross, officials said.
Photo courtesy of Western Fire Department.