LOWVILLE- Lewis County was lined up to celebrate their 200th fair last summer, but COVID came along and put an abrupt and gloomy stop to the annual tradition that is cherished by so many.
Fast forwarding to now, a lot has changed mainly due to the vaccines that protect against severe COVID-19 becoming widely available.
With that being said, the 200th fair is being planned for this July 20-24, but officials say with so many unknowns, it's almost like venturing into a thick fog.
"I mean we're keeping our fingers crossed and we are remaining optimistic, but cautious at the same time," Fair Manager Rachel Lisk told us. "It's not going to be the normal looking fair that you normally see."
As things stand for now, fair officials say there will be COVID precautions in place. Lisk mentioned the possibilities of having to space out vendors and having extra hand-washing/sanitizing stations scattered throughout the grounds.
"We plan on meeting with Emergency Management and Public health and the County Manager in the next couple of weeks."
However, with so many unknowns concerning crowd capacities, screenings and other public health measures we are all too familiar with, Lisk compared the current situation to being on a teeter-totter.
If things keep behaving, Lisk and other fair officials anticipate that the state will keep gradually easing guidelines and capacity limitations, which means further updates could be made to accommodate a more normal fair.
On the other hand, if things for whatever reason unravel and go haywire, Lisk is concerned that a fair may not be possible again this summer. "We defiantly want to have a fair this year."
For now, this year's country music show featuring the Oak Ridge Boys is still a go and tickets are on sale online.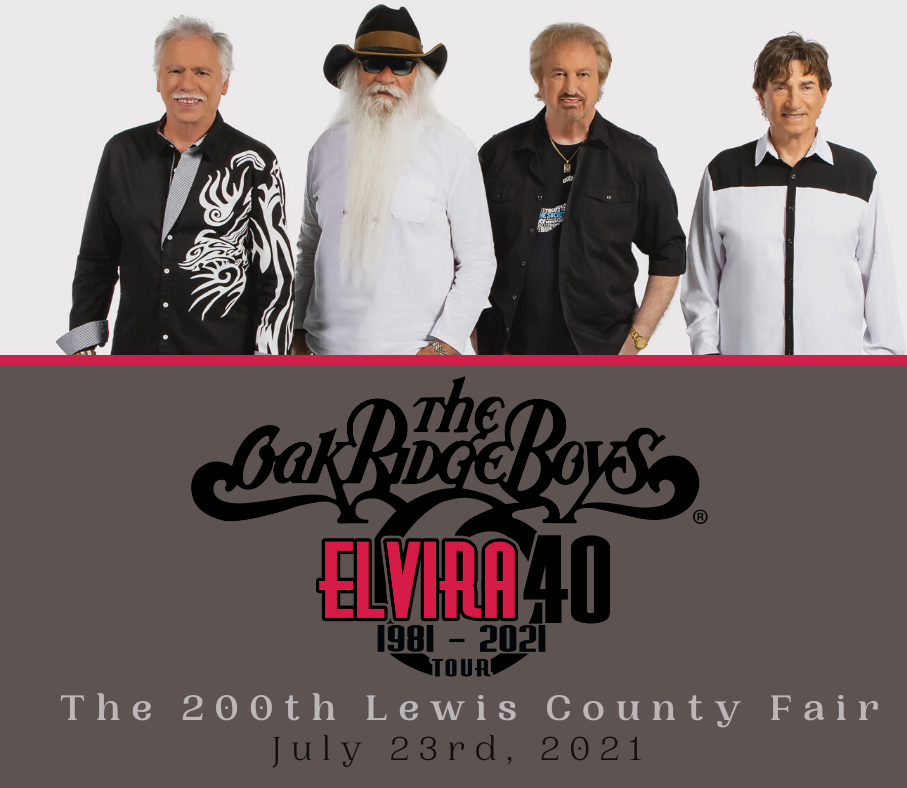 "Our tickets are the same price as they've always been. $30.00 for grandstand admission and $35.00 track-side. Track-side is standing room only, no chairs."
Although it may look a little different, Lisk and the rest of the fair board remain dedicated to ensuring the fair, no matter how different it may be this summer, highlights our local agriculture.
Stay tuned, we'll have more updates about the Lewis County Fair as time goes on.
Be sure to catch up with our latest on-air story with Fair Manager Rachel Lisk here:
Images courtesy of Lewis County Fair.