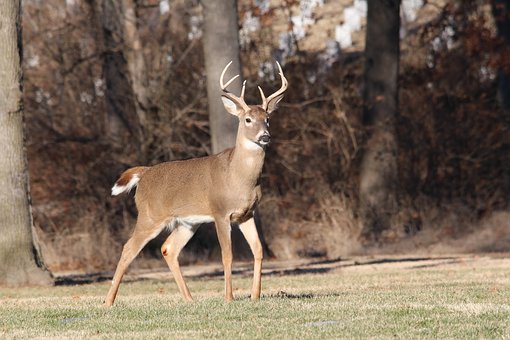 New York- Hunters statewide are reporting more deer seen and taken this hunting season compared to last year.
For the North Country and entire northern-zone, early reports from hunters show nearly a 20% increase of more deer this season and nearly a 15% increase in the Southern Tier--compared to the same time-frame in 2016, according to data released from the New York State DEC.
"While numbers and reports are still being calculated, early indications show the deer harvest in New York is up and hunters are having greater success than last year," Commissioner Seggos said. "Even though it is too early to say if this reflects an increase in hunter compliance with mandatory reporting rules, an increase in harvest, or both, it is clear that our efforts to foster harvest reporting through our Take It • Tag It • Report It campaign are working. I applaud all hunters for complying with our harvest reporting requirements, which provide invaluable data for DEC's conservation staff to improve wildlife management in the state."
A final tally of deer taken in New York will be released in early 2018. Rifle season ended this past Sunday, December 3 for the northern-zone, while rifle season ends this Sunday, December 10 for the southern-zone. Both zones have a late bow season, which ends Sunday, December 10 for the northern-zone and Tuesday, December 19 in the southern-zone.