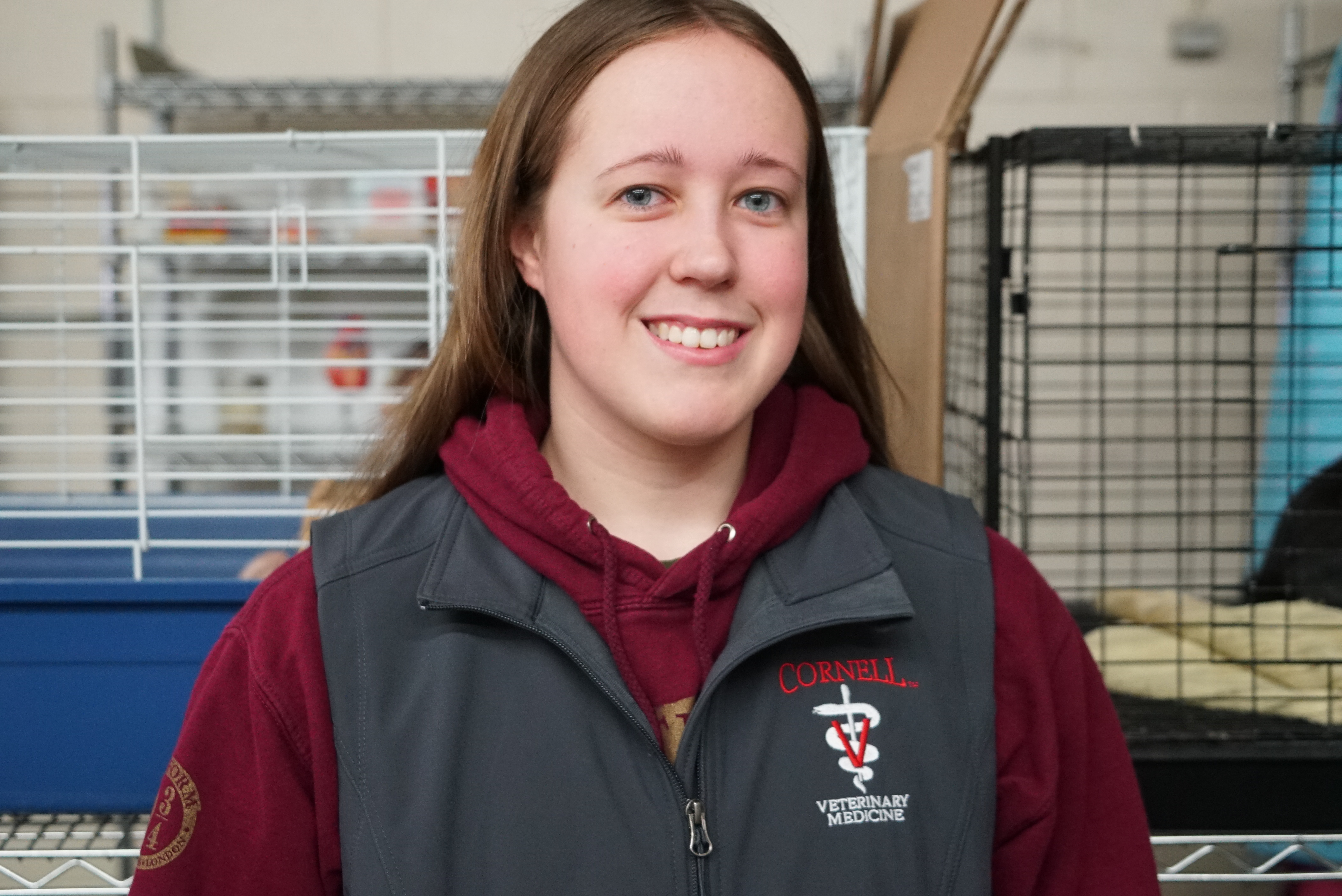 Lewis County- A North Country girl will pursue her veterinarian degree at an Ivy League school.
Cheyenne Lee, a 2013 graduate of Beaver River Central School, attended the Howard G. Sackett Technical Center during her junior and senior year of high school. With a love for animals, Cheyenne's heart for the critters of our earth led her to the Vet Practices program. "The program was new, it was only in its second year," she said. "It was exciting to see there was a program being offered that I was interested in. I felt it was going to open lots of opportunities for me."
Following her graduation from high school, Cheyenne earned her Bachelor's Degree in Animal Science from SUNY Cobleskill. After applying for the Veterinary Program at Cornell, she was accepted and will begin classes this fall. For now, Cheyenne is working at Kraft and also training to become a whitewater rafting guide this summer.
Providing a source of inspiration for others, Cheyenne says it's important to prepare yourself for the challenges life throws at you. "It takes a lot of work, dedication and commitment. You have to plan out your college years. That means lots of studying and good grades, but also being well rounded. Study abroad, join clubs and take part in community service projects." she said.
According to Cheyenne, the Veterinary Practices program at the Howard G. Sackett Technical Center provides students a great opportunity to learn more about what it takes to care for the animals of our earth.