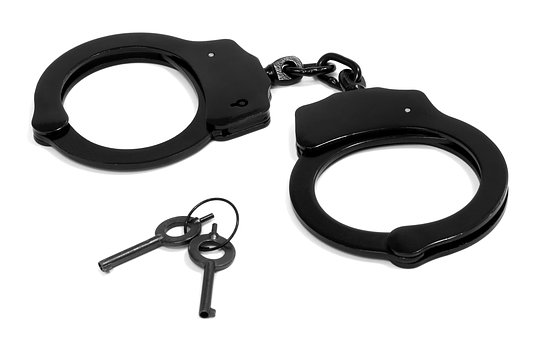 Lowville, NY- Two North Country Men are accused of attacking a Lewis County man last Thursday while waiting to appear in court.
According to Lewis County Sheriff's Deputies, Jacob D. Gearhart, 26, of Lowville, NY and Joshua M. Beardslee, 32, of Watertown, NY both attacked an 18-year-old Denver J. Larkins of Glenfield, NY; striking his head multiple times with their elbows and throwing him into a concrete wall, where Larkins struck his head.
Deputies said the alleged brawl occurred while all three subjects were waiting in a holding cell in the Lewis County Courthouse. Police added that both Gearhart and Beardslee were both wearing RACC belts and were handcuffed when they blitzed Larkins in the holding cell.
With visible injures, Larkins complained of head pain and was taken to Lewis County General Hospital, where he was treated and brought back to jail.
According to officials, Beardslee was in court for a burglary and larceny case, while Gearhart was there regarding child abuse and assault charges. Larkins was waiting to appear in court for child abuse and burglary charges. Gearhart was held on a new charge of 2nd-degree Felony Assault and was issued a $250.00 bail. Beardslee was held on the same charge, however; given no bail, due to having a different criminal background.
Both Gearhart and Beardslee also have other pending court cases in Jefferson County.