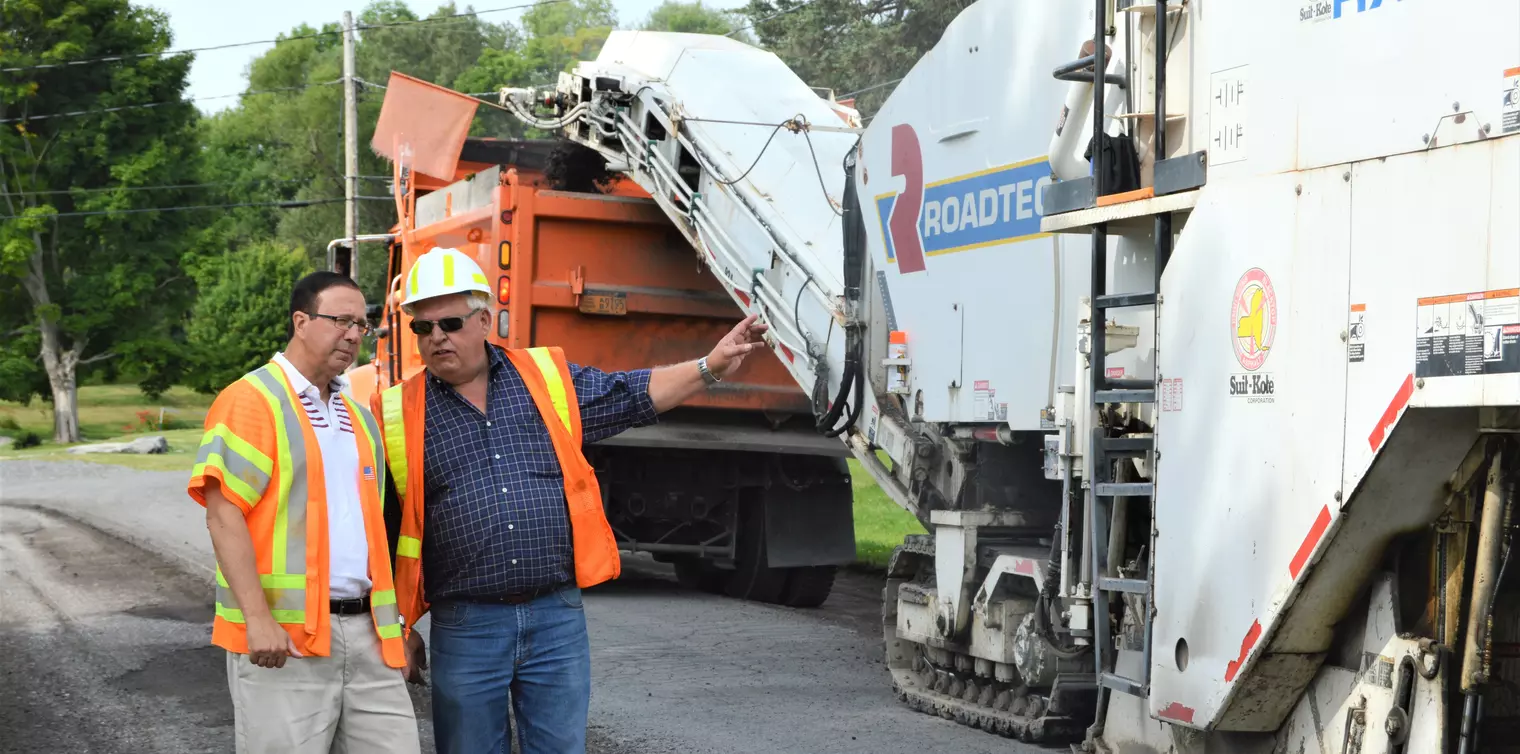 Albany, NY- Securing more funding for Upstate New York's infrastructure has been a priority of Sen. Griffo. Through Sen. Griffo's efforts and advocacy, a record $603 million for the Consolidated Local Streets and Highway Program, Pave New York and Extreme Winter Recovery to rehabilitate and modernize our roads and highways and to ensure the safety of motorists and their families as they travel throughout the state was included in the 2018-19 State Budget. That funding included $65 million in one-time CHIPS funding for extreme winter recovery.
"The governor's proposed budget has proposed billions of dollars for the MTA in New York City," Sen. Griffo said. "Less certain is the specific amounts that are going to be allocated to upstate communities for road, bridges, rural transportation hubs and other infrastructure needs such as broadband, gas, electric and sewer. I remain concerned and disturbed that the Governor has proposed cutting AIM funding, which would help communities throughout Upstate New York with important and needed infrastructure repairs and improvements. Significant to developing the economies of these upstate communities is a strong foundation, which starts with infrastructure."
Listen to some of our latest discussion here:
*Photo provided by Senator Griffo's Office.