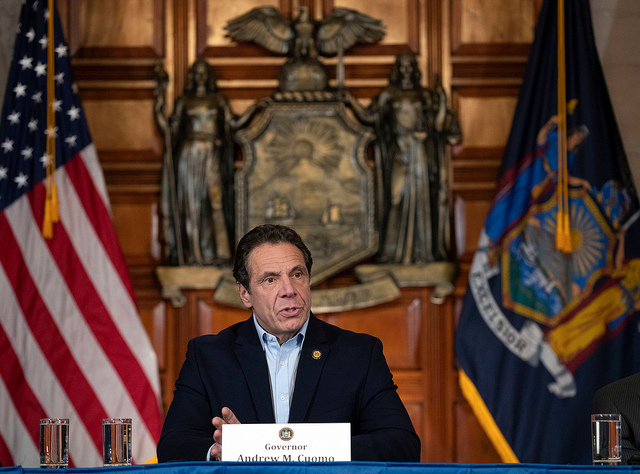 Governor Andrew Cuomo will become the highest paid state leader in the U.S with a new pay raise approved by lawmakers in Albany.
Since word of Cuomo's pay raise has gotten around, it's no surprise that New York voters have reacted with heavy backlash and no matter what the political party, the most recent studies show residents are simply unhappy with his big bonus. According to the latest details unveiled from a Siena College poll, voters reject Cuomo's pay raise by a landslide margin of 62% against 32%.
"Three-quarters of Republicans, two-thirds of independents and a clear majority of Democrats oppose the recent action by the Legislature to increase the salary for the governor," pollster Steven Greenburg said.
By 2021, Cuomo's salary will increase from $179,000 to $250,000. The poll reveals that voters' attitude towards the Governor has remained consistent with a negative 47-48 favorability rating, almost unchanged from a negative 46-48 reading in March. As far as the newly passed state budget is concerned, 39% of voters believe it will be good for New York, while 35% are concerned it will negatively impact the state.
In a popular topic of opinion, the poll shows New York voters generally disapprove of banning the release of mugshots by 58-31 percent.
Siena College Poll officials say this study was conducted from April 8-11 and included 735 registered New York voters.