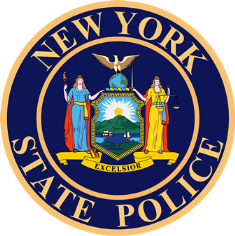 Oneida County, NY- Investigators say the man who was shot and fatally wounded Tuesday night in the town of Lee reportedly came after police and EMS personnel with a knife.
In the latest updates from the New York State Police, Trooper Annarino and EMS crews were called out at just after 7:00 p.m. to a home on the Golly Road for a possible overdose. Soon after arriving on scene, authorities say Trooper Annarino was directed to a bedroom in the back of the home, where he reportedly discovered a 24-year-old Tyler R. Johnson lying face down in the bed, with his hand clinched underneath his chest.
Although emergency responders were informed the incident was possibly overdose related, family members on the scene told police Johnson was possibly suffering a seizure.
Oneida County Sheriff's Deputy Emrah Latic then arrived on scene to assist and while police and EMS crews attempted to roll Johnson over, he reportedly began to resist, authorities said. At that time, Trooper Annarino told investigators he and emergency personnel saw an 8" knife under Johnson's body.
According to authorities, Johnson was warned numerous times to drop the knife and did not comply. Johnson then lunged at Trooper Annarino, officials said. Fearing for his and the safety of emergency responders, Trooper Annarino fired at Johnson and struck him several times.
Life saving measures were initiated until further EMS crews arrived. Johnson was rushed to Rome Memorial Hospital, where he was pronounced deceased. No further information was provided from the State Police.