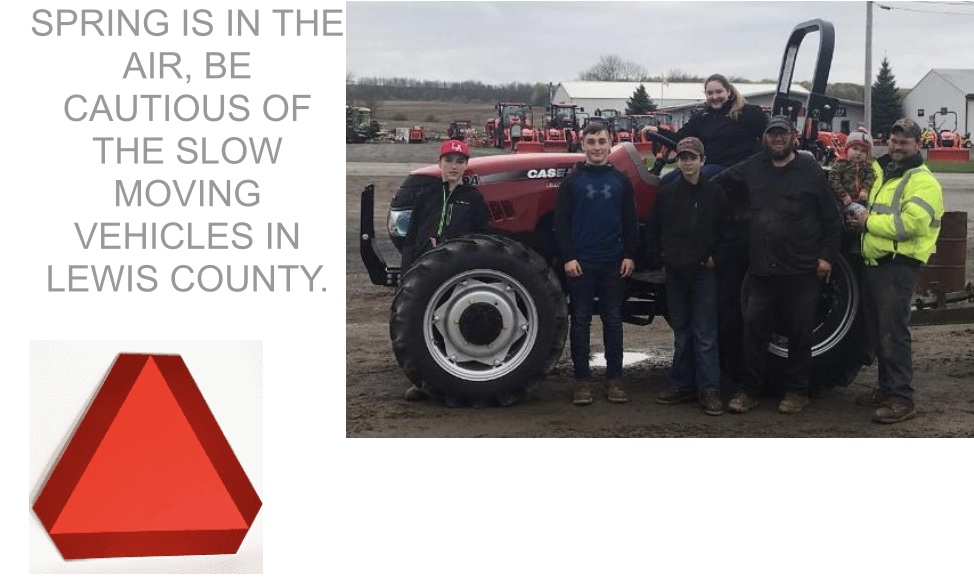 It may be in slow motion this year, but spring is emerging and that means an increase of farming equipment and slow moving vehicles on the roadway for planting season.
In a newer development, Governor Cuomo signed legislation that raised the speed of slow moving vehicles to 35mph, instead of 25mph like before. Officials say this measure was enacted because modern farm tractors and other related equipment, including construction units, are being designed to move faster than 25 mph.
According to state law (Article 9, section 375, subdivision 36), "Farm machinery and implements of husbandry designed to operate at 25 mph or less, traveling on a public highway during day or night, whether self-propelled or used in combination, shall each separately display a slow-moving-vehicle emblem as specified by law."
Officials say the purpose of these slow moving vehicle signs is to alert drivers of a vehicle that doesn't operate at normal road speeds. When drivers come across a tractor, or any equipment/vehicle with a slow moving emblem on it, they should slow down and react accordingly.
Remember, it is against state law for residents to place slow moving vehicle signs on fixed objects around your property, such as a mailbox. Agricultural officials stress that these signs are intended only for slow moving vehicles. Law enforcement officials say individuals who are caught breaking this law could face a $150 fine.
Lewis County Cornell Cooperative Extension officials and local law enforcement encourage drivers to use extra caution on the road, especially in rural areas this time of year.
Photo by Robert Bucci; 4-H Educator, Tractor Safety Day- Recent Graduates: Nate Widrick, Merric Laribee, Eric Walseman, Caitlyn Widrick. Instructors: Joe Bush and Amos Bush holding his son, Owen Bush.