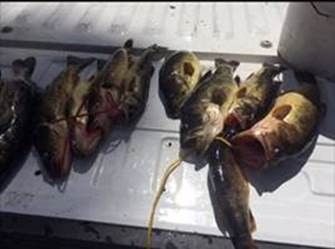 Town of Diana- Authorities say one individual is accused of taking fish during a closed season earlier this month in Lewis County.
The New York State DEC reports the incident occurred Sunday, May 5 on Indian Lake, town of Diana. The DEC said a group of campers were spending the weekend there and were observed by Fort Drum Federal Game Wardens, where five Black Bass were allegedly located in a cooler that belonged to the group.
ECO Tim Worden was called to assist the investigation. Traditionally, the opening day of Black Bass season is the third Saturday of June.
Authorities said one of the campers took responsibility for the illegally caught fish and was charged with five counts of taking black bass during the closed season.
The suspect will answer those charges in the Town of Diana Court on June 6.