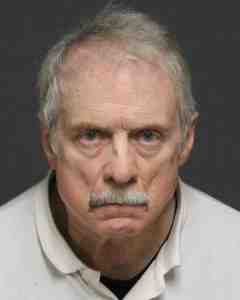 Oriskany Falls, NY- The Oneida County bank robbery suspect has been identified and arrested on felony charges.
Walter C. Parker, 71, is accused of robbing the Berkshire Bank in Oriskany Falls on May 8, where he allegedly brandished some sort of handgun and demanded money from the tellers, according to the Oneida County Sheriff's Office.
Having lived in the Town of New Hartford and Kirkland areas in the 1980's, police said Parker drove to rob the bank from his current West Carthage, NY home. While police developed background information on Parker, detectives learned this robbery wasn't his first.
Back in 2004, police discovered Parker reportedly went on a spree of multiple bank robberies throughout New York.
During the course of this investigation, authorities were able to obtain pieces of clothing from the robbery. A make and model of the getaway vehicle was also confirmed by investigators, providing enough evidence to list Parker as a potential suspect at that time.
On Thursday, authorities with the New York State Police Crime Lab confirmed DNA test results from the clothing, which came back to Mr. Parker.
He was located at his place of employment Friday morning, where he was arrested and charged with Robbery in the 2nd-degree and Criminal use of a Firearm in the 2nd-degree, both class "C" felonies. Parker was processed and jailed at the Oneida County Correctional Facility, where he awaited further proceedings.
The Oneida County Sheriff's Office was assisted by the NY State Police, NY State Investigation Center, Jefferson County Sheriff's Office and West Carthage Police Department.