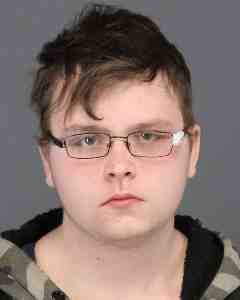 Utica, NY- Authorities say a Boonville, NY man was sentenced after a sexual abuse case from over the winter.
According to the latest details from Oneida County Government, Ryan Watson, 19, will spend four years behind bars, along with ten-years of post-release supervision. Officials said an order of protection has been issued with the sentence.
In February, 2019, authorities from the Oneida County Sheriff's Office and the Child Advocacy Center arrested Watson outside his home. Investigators said he sexually abused a six-year-old girl on at least two occasions at his Boonville home during that month.
Watson was originally charged with felony sexual abuse in the 1st-degree, according to authorities. He entered a guilty plea, prior to his sentencing.