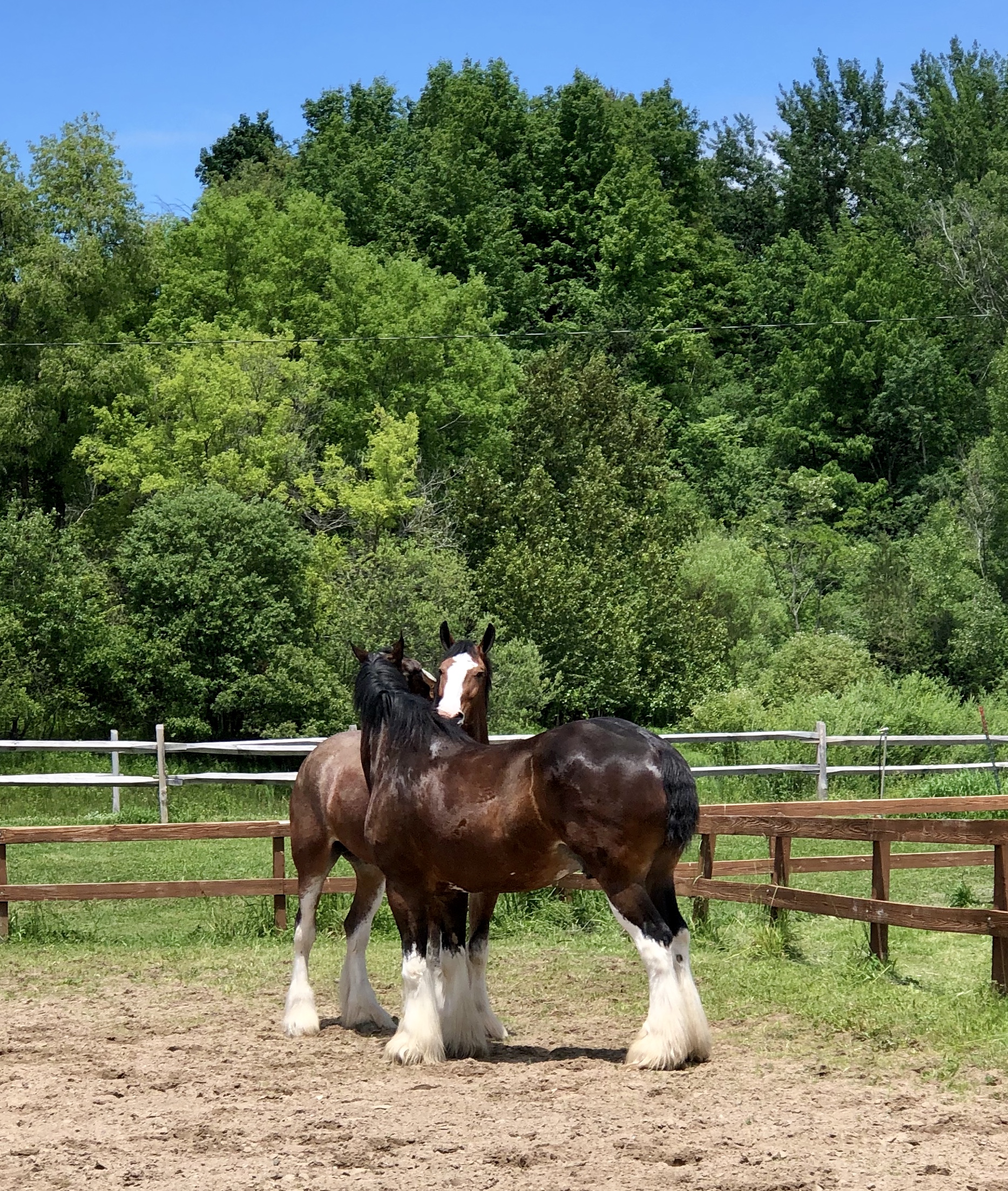 Lowville, NY- The world famous Budweiser Clydesdales are here to stay at the Lewis County Fairgrounds all this week.
A wave of public interest has ignited since word has gotten around, with people and families from all over the area flocking to Lowville, with hopes of seeing these magnificent horses. "We're very honored to have the Clydesdales here," said local 4-H leader, Jamie Marolf. "We really appreciate everybody showing them a little bit of space and respect. They're welcome to come, but there's a time and a place that if they're busy, then they're busy and I mean these are big animals."
According to Clydesdales representatives, the horses are staying in Lowville as a part of their tour around Northern New York, including appearances at Fort Drum and Alexandria Bay.
Unfortunately, there was a miscommunication between Lewis County Fair officials and representatives of the Clydesdales and the misunderstanding involves public visitation. "The Budweiser staff have been hard at work prepping for the shows in the days ahead," said fair officials in a released statement. "The public is unfortunately not able to go into the barn, however during the day you may get glimpses of them being washed or running around out back in the show ring."
On the other hand, if you're not lucky enough to catch a few of the horses roaming in the back ring or being washed, there is opportunity to view the Clydesdales, in full:
Wednesday, June 19- 4:00 pm -6:00 p.m. at Fort Drum, Main Exchange.
Thursday, June 20- 5:00-7:00 p.m. at Fort Drum Mountain Fest.
Friday, June 21- 4:00-6:00 p.m. at Watertown Walmart for Children's Miracle Network Event.
Saturday, June 22- 3:00-5:00 p.m. in Alexandria Bay.
Photo by Brian Trainor: You might say these two Clydesdales are "best buds."