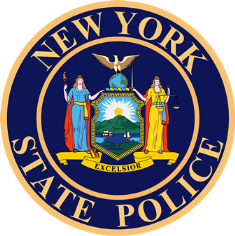 Town of Wilna- Authorities say a Carthage, NY man was arrested for DWI and other charges Sunday afternoon in the town of Wilna.
Harley R. Sanders, 22, was charged with misdemeanor counts of DWI (1st-offense) and Aggravated Unlicensed Operation of a Motor Vehicle in the 3rd-degree, along with three infractions of speeding (over 55 mph), DWAI (alcohol) and drinking alcohol in a motor vehicle on a highway, according to the State Police in Carthage.
Troopers said the arrest was made on County Route 42 at just before 5:00 p.m. Sanders was issued appearance tickets and police included no additional details in their report.