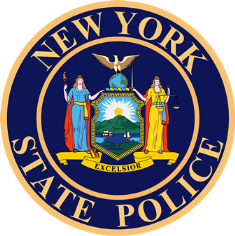 Oneida County- A Tuesday afternoon head-on crash near the city of Rome, NY is confirmed now to be fatal.
State Police investigators say the incident occurred at just after 3:30 p.m. on Route 46, near the Townline Road. Police say Tyler R. Bangs, 27, from North Bay, NY was traveling south on 46 and struck on oncoming vehicle head-on after crossing into the northbound lane. Police say the other vehicle was driven by Roxanne L. Platt, 63, from Utica, NY.
Both drivers were extracted from their vehicles by members of Rome City Fire Department. According to medical officials, Mr. Bangs was taken to Rome Memorial Hospital, where he was officially pronounced deceased. Platt was flown to Upstate Medical Center in Syracuse, NY, where she was last listed in critical condition, with internal injuries.
Police say the crash remains under investigation.