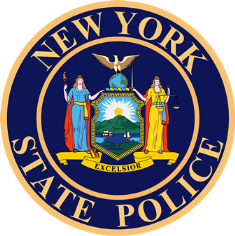 Town of Ava- Police arrested a Boonville, NY man Thursday afternoon on various felony and misdemeanor charges related to an alleged town of Ava domestic incident.
Dustin E. Eaton, 27, was charged with two counts of felony criminal contempt in the 1st-degree (physical contact), three counts of acting in a manner injurious to a child under 17 and one count of criminal mischief (intent to damage property), according to the New York State Police in Lee.
Troopers said the incident was reported at 5:03 p.m. that afternoon. When this report was made Friday morning, Eaton's arrest status was last listed as held. Police say the investigation is pending and no other details were included in the report.