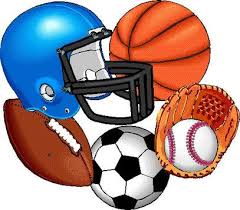 High School Varsity Soccer:
-Adirondack girls blanked Canastota 6-0.
-Carthage girls blanked Indian River 1-0.
-Copenhagen girls beat Sackets Harbor 3-0.
-Holland Patent girls silenced Clinton 2-0.
NFL Monday Night Football: Week five is in the books, as the Browns took a beating from the 49'ers 31-3. Week six begins Thursday, with the Patriots hosting the Giants.
MLB Postseason, 2019: The Yankees are moving on to the ALCS after sweeping the Twins 3-0 in the ALDS, including Monday night's victory 5-1. The Rays keep things interesting after slamming the Astros 10-3 in game three of the ALDS. Game four is tonight at 7:07 p.m. Looking on the other side of the fence at the NLDS, the Cardinals force a game five in a Monday thriller victory over the Braves 5-4. The deciding game will be Wednesday late afternoon in Atlanta, GA. The Nationals aren't going down quietly, as they also forced a deciding showdown against the Dodgers with a win Monday 6-1. Game five of the NLDS is in Los Angeles Wednesday night at 8:37 p.m.