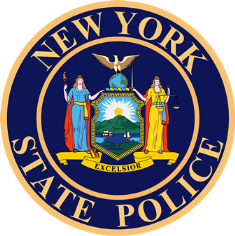 Town of Lee- Authorities say an Oneida County woman is facing animal cruelty related charges after police found an abandoned dog.
State Police investigators say this alleged incident occurred in the Town of Lee. On Monday, Troopers were called out to a home at 6451 Andregg Drive for reports of an abandoned dog.
When police arrived at the address, they reportedly found a black/tan German Shepherd in the garage with what they said were obvious signs of malnourishment. Authorities took the dog to Rome's Animal Hospital, where it was treated for chronic malnourishment.
Investigation led to the arrest of Alycia M. Clark, 29, of Rome, NY for misdemeanor counts of overdriving, torturing and injuring animals; failure to provide proper sustenance and failure to provide proper food and drink to an impounded animal.
Clark was issued an appearance ticket and was scheduled to appear in the Town of Lee Court at a later date.