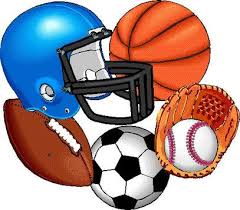 High School Varsity Soccer:
-Adirondack girls fell short to Mount Markham 1-0.
-Beaver River girls blanked South Lewis 6-0.
-Carthage girls defeated Watertown IHC 5-2.
-Copenhagen girls beat Alexandria Bay 7-2.
-Holland Patent girls silenced Sherburne-Earlville 5-0.
-Lowville girls topped South Jefferson 3-1.
Syracuse Orange Football: After a bye week, the Orange are back in action tonight for a battle against the North Carolina State Wolfpack. Kick-off is set for 8:00 p.m. Check your local listings.
NFL Thursday Night Football: Week six begins tonight New England as the Patriots will host the Giants at 8:20 p.m. Check your local listings.
MLB Postseason, 2019: The Cardinals are heading to the NLCS after steamrolling the Braves in game five of the NLDS 13-1. Meanwhile, the Nationals will compete against the Cardinals in the NLCS after defeating the Dodgers in the deciding game of the NLDS 7-3. There's still one more deciding game for the ALDS, featuring the Rays and the Astros, which will send the winner to face the Yankees in the ALCS. First pitch is tonight in Houston, TX as 7:07 p.m.