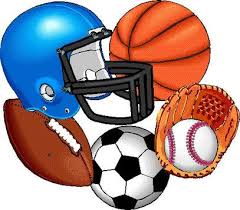 High School Varsity Football: Checking scores from Friday's featured live double-header: Adirondack lost on the road against Herkimer 39-12, while Lowville slammed Little Falls 50-7. In other scores, Carthage defeated East Syracuse Minoa 50-14. Holland Patent dominated over Phoenix 56-18. Today, Beaver River will host Frankfort-Schuyler at 2:00 p.m. South Lewis will look to improve to 4-0 as they head west to Pulaski at 1:00 p.m.
High School Varsity Soccer:
-Carthage girls tied with Copenhagen 1-1.
-Holland Patent girls blanked Canastota 4-0.
-South Lewis girls fell to Alexandria Bay 8-4.
NFL Sunday for 10/13/19:
-The Dolphins will host the Redskins at 1:00 p.m.
-The Eagles will take on the Vikings at 1:00 p.m.
-The Broncos will battle with the Titans at 4:25 p.m."
-The Jets will go toe-to-toe against the Cowboys at 4:25 p.m.
-The Steelers will fight with the Chargers at 8:20 p.m.
Utica Comets Hockey: The Comets play on the road tonight against the Scranton Wilkes-Barre Penguins. Stay tuned for the score on Monday.
MLB Postseason, 2019: The Nationals strike first in the NLCS against the Cardinals with a 2-0 victory, leading the series 1-0. Game two is late this afternoon in St. Louis at 4:08 p.m. Beginning tonight, what is expected to be another showdown for the ages, the Astros will host the Yankees in game one of the ALCS in Houston, TX tonight at 8:08 p.m. Check your local listings for all.
NASCAR: Monster Energy Cup racing action continues Sunday at Talladega for the 1000bulbs.com 500. The green flag is set to wave at 2:00 p.m. Check your local listings.