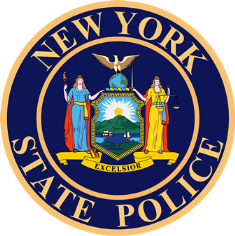 Oswego County- State Police investigators say the Amish woman who suffered severe head injuries last week in a Town of Mexico crash has died.
The incident, which happened on State Route 3, involved a North Country man. Police report that William Twombly, 40, of Carthage, NY was traveling north in a 2018 Ford Fusion and came upon an Amish buggy, which was also heading northbound.
According to investigators, Twombly failed to see the buggy, resulting in a collision.
Two occupants of the buggy, identified as Andy and Anna Miller, both 44 and from Pulaski, NY, were thrown from the buggy. Twombly's vehicle subsequently struck a rock retaining wall and a utility pole before coming to rest.
Anna was taken to Upstate Medical Center in Syracuse, NY. She died there Wednesday, the New York State Police confirmed.
Andy Miller was also taken to Upstate Medical Center for back injuries.
Police say the investigation is continuing.