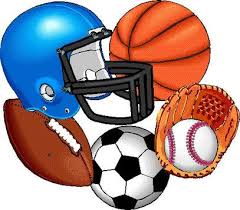 High School Varsity Football Section III Playoffs: Lowville (2) will host Skaneatles (7) tonight at 7:00 p.m. in the Quarterfinal round. The winner moves on to the Semifinals Friday, November 1 against the winner of Canastota (3) and General Brown (6).
High School Varsity Soccer Section III Quarterfinal Playoffs:
Class C: South Lewis boys (1) will host Sauquoit Valley (8) tonight at 5:30 p.m.
Class D: Old Forge boys (1) will host Fabius-Pompey (9) at 6:00 p.m. tonight. Poland boys (3) will host McGraw (11) this afternoon at 3:00 p.m. Poland girls (1) blanked DeRuyter 6-0 and move on to the Semifinals against McGraw (4) Wednesday, October 30. Copenhagen boys (3) will host Remsen (6) at 3:00 p.m. this afternoon.
NFL Thursday Night Football: The Vikings beat the Redskins 19-9 to open up week eight.
Utica Comets Hockey: The Comets are back on their home ice at the Adirondack Bank Center tonight for a showdown against the Binghamton Devils at 7:00 p.m.
NHL:
-The Islanders doubled-up the Coyotes 4-2.
-The Rangers slammed the Sabres 6-2.
MLB World Series: The Astros will face the Nationals tonight in Washington, D.C. in game three of the Fall Classic, down 2-0 in the series. First pitch is set for 8:07 p.m. Check your local listings.