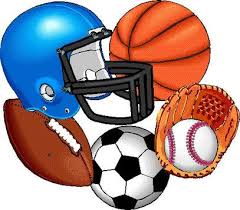 NBA:
-The Celtics beat the Hornets 108-87
-The Spurs topped the Thunder 121-112.
-The Heat cooled the Suns off 124-108.
-The Clippers squeaked past the Trailblazers 107-101.
NFL Thursday Night Football: The Raiders topped the Chargers in a close battle 26-24, kicking off the tenth week of play.
Utica Comets Hockey: Looking to snap a three-game losing-streak, the Comets are back home tonight at the Adirondack Bank Center for a battle against the Scranton Wilkes-Barre Penguins. The puck drops at 7:00 p.m.
NHL:
-The Penguins slid past the Islanders 4-3.
-The Rangers doubled-up the Hurricanes 4-2.
-The Senators edged the Kings 3-2.
-The Canadiens lost to the Flyers 3-2.