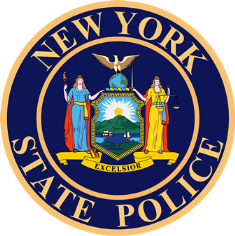 LEWIS COUNTY- A contractor is facing his second grand larceny arrest within months after allegedly not starting a job he was paid to do.
On October 21, the New York State Police in Lowville arrested Daniel J. Mace, 28, of Kirkville, NY for felony grand larceny in the 2nd-degree. The charge stems from the Town of Osceola, the State Police said.
According to a recent publishing from the Watertown Daily Times, Mr. Mace was hired to build a 30-by-40-foot pole barn at a Town of Osceola camp in July last year. Investigators say he allegedly took $55,000 from the person who hired him and never completed any work.
Following arraignment in the Town of Lowville Court, Mace was released on his own recognizance and is due to appear in the Town of Osceola Court at a later date.
In addition, authorities say this is Mr. Mace's second grand larceny arrest within the past few months, combining up to $114,000 in stolen money. In July, he was arrested for two counts of felony grand larceny in the 3rd-degree for taking $59,000 in payments for construction jobs in Chittenango, all of which were reportedly never completed.