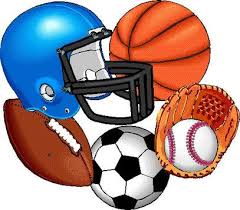 High School Varsity Football: Our Lowville Red Raiders will seek to claim the Section III Class C Title at the Carrier Dome today against Cato-Meridian. Kick-off is set for 2:00 p.m. LIVE here on the Moose, with our very own Joe Freeman calling all the exciting action. Families and residents around the Lowville area are encouraged to line the streets this morning and cheer the team bus out of town. According to officials, the bus is scheduled to depart at 9:50 a.m. Fans should line the streets between the post office and the four corners, as the bus will turn up Route 12 and then will cut across 177 to connect with I81 and down to Syracuse.
NFL Sunday Games:
-The Bills will take on the Browns at 1:00 p.m.
-The Jets will host the Giants at 1:00 p.m.
-The Steelers will battle the Rams at 4:25 p.m.
-The Cowboys will face the Vikings at 8:20 p.m.
*Check your local listings for all.
NBA:
-The Knicks topped the Mavericks 106-102.
-The Nets skimmed past the Trailblazers 119-115.
Utica Comets Hockey: After winning their first eight straight, the comets have lost their last four contests, including Friday night's home game against the Scranton Wilkes-Barre Penguins 2-1. Looking to get things back on track, their next game is on the road tonight against the Binghamton Devils.
NHL:
-The Sabres suffered defeat from the Lightning 3-2.
-The Bruins took a loss against the Red Wings 4-2.
NASCAR: With only two races left this season, Monster Energy Cup drivers will race tomorrow afternoon at Phoenix ISM Raceway in the 'Bluegreen Vacations 500.' The green flag is scheduled to wave at 2:30 p.m. Check your local listings.