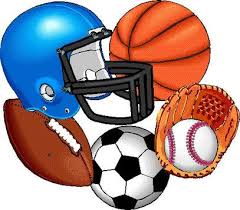 NBA:
-The Nets fell short to the Heat 109-106.
-The Celtics beat the Knicks 113-104.
Syracuse Orange Football: The Orange beat Wake Forest in overtime Saturday 39-30, wrapping up their 2019 season.
NFL Monday Night Football: The Seahawks host the Vikings tonight at 8:15 p.m. Check your local listings.
NFL Sunday Scores:
-The Eagles lost against the Dolphins 37-31.
-The Packers took care of the Giants 31-13.
-The Steelers beat the Browns 20-13.
-The Broncos edged the Chargers 23-20.
-The Patriots fell to the Texans 28-22.
Utica Comets Hockey: The Comets split a weekend series on the road against the Toronto Marlies, including a Saturday win 4-3 and a Sunday loss 5-3. This Friday, the Comets are back on their home ice for a battle against the Bridgeport Sound Tigers.
NHL:
-The Bruins beat the Canadiens 3-1.
-The Oilers topped the Canucks 3-2.
-The Stars edged the Wild 3-2.