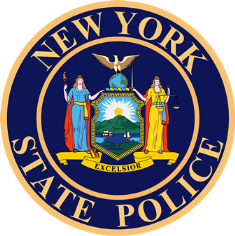 Town of Croghan- Police say a Carthage, NY man is faced with two misdemeanor charges that stem from an alleged Town of Croghan domestic incident over the weekend.
Brandon M. Conway, 28, was charged Sunday morning with one count each of assault in the 3rd-degree and criminal mischief (reckless property damage >$250), said the New York State Police in Carthage.
The alleged incident was initially reported to police the same morning at just after 8:00 a.m. Conway was issued with an appearance ticket and no further details were included from authorities.