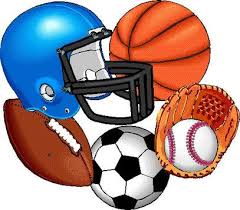 High School Varsity Basketball:
-Beaver River boys defeated Morristown 81-16.
-Copenhagen girls dominated Alexandria Bay 82-11.
-Holland Patent boys fell to Utica Academy of Science 61-57.
-Old Forge boys beat Lake Placid 55-40.
-South Lewis boys fell short to Thousand Islands 44-41.
-South Lewis girls lost to Thousand Islands 56-14.
Syracuse Orange Basketball: The 'Cuse are on the road today for a battle against Georgia Tech. Tip-off is set for 12:00 p.m. Check your local listings.
NBA:
-The Nets topped the Hornets 111-104.
-The Celtics beat the Nuggets 108-95.
-The Lakers defeated the Trail Blazers 136-113.
NFL Sunday Games for 12/8:
-The Bills host the Ravens at 1:00 p.m.
-The Packers will take on the Redskins at 1:00 p.m.
-The Jets will rumble with the Dolphins at 1:00 p.m.
-The Broncos will face the Texans at 1:00 p.m.
-The Patriots will host the Chiefs at 4:25 p.m.
-The Steelers will play the Cardinals 4:25 p.m.
Utica Comets Hockey: The Comets lost a heart-breaker against the Bridgeport Sound Tigers in a shootout 5-4.
NHL:
-The Rangers fell one short to the Canadiens 2-1.
-The Penguins blanked the Coyotes 2-0.