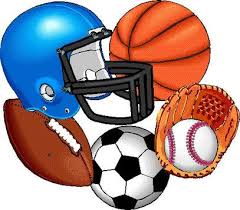 High School Varsity Basketball:
-Adirondack boys defeated Sherburne-Earlville 49-42.
-Old Forge boys dominated over Poland 91-17.
-Poland girls beat Dolgeville 54-48.
-West Canada Valley boys barely escaped from Oriskany 76-74.
NBA:
-The Celtics topped the Bulls 113-101.
-The Lakers beat the Cavaliers 128-99.
-The Pelicans edged the Pistons 117-110.
-The 76'ers lost to the Pacers 101-95.
-The Thunder claimed victory over the Timberwolves 117-104.
-The Magic escaped from the Kings 114-112.
-The Trail Blazers won a thriller against the Hornets 115-112.
NHL:
-The Rangers slammed the Islanders 6-2.
-The Bruins fell one short to the Flyers 6-5.
-The Canadiens blanked the Flames 2-0.