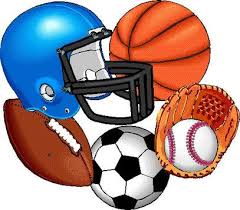 High School Varsity Basketball:
-Adirondack girls swept Canastota away 65-16.
-Carthage boys dominated over Watertown IHC 70-25.
-Copenhagen boys held the upper hand over Belleville-Henderson 72-37.
-Copenhagen girls flattened Belleville-Henderson 63-11.
-Poland girls lost to Hamilton 61-41.
-South Lewis boys poured the steam over Alex Bay 69-12.
-South Lewis girls prevailed over Alex Bay 39-30.
-West Canada Valley girls lost to Little Falls 51-37.
NBA:
-The Nets fell short to the Jazz 118-107.
-The Knicks were speared by the Bucks 128-102.
Syracuse Orange Basketball: Following an upset against Virginia, the Orange are back in the Carrier Dome tonight against the Boston College Eagles. Tip-off is set for 6:30 p.m. Check your local listings.
Utica Comets Hockey: After going scoreless Saturday night against the Belleville Senators, the Comets are back in action tonight in the Adirondack Bank Center, featuring a battle against the Hartford Wolf Pack. The puck drops at 7:00 p.m.
NHL:
-The Sabres doubled-up the Golden Knights 4-2.
-The Islanders crippled the Red Wings 8-2.
-The Penguins slammed the Wild 7-3.
-The Bruins went scoreless to the Blue Jackets 3-0.
-The Senators fell one short to the Blackhawks 3-2.