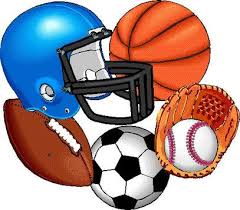 High School Varsity Basketball:
-Beaver River boys defeated Sackets Harbor 83-50.
-Carthage boys beat South Jefferson 55-39.
-Carthage girls topped Watertown IHC in a thriller 27-25.
NBA:
-The Celtics lost to the Pistons 116-103.
-The Nets took a loss from the 76'ers 117-106.
-The Lakers lost a heart-breaker to the Magic 119-118.
-The Heat edged the Spurs 106-100.
-The Raptors beat the Thunder 130-121.
Syracuse Orange Basketball: The Orange beat up the Boston College Eagles Wednesday night in the Carrier Dome 76-50. The next game is on the road this Saturday against Virginia Tech.
Utica Comets Hockey: The Comets snagged a win away from the Hartford Wolf Pack Wednesday night in overtime 6-5. Tomorrow night, the Comets are back in the Adirondack Bank Center for a re-match against the Wolf Pack at 7:00 p.m.
NHL:
-The Canadiens fell to the Blackhawks 4-1.
-The Flyers edged the Blues 4-3.