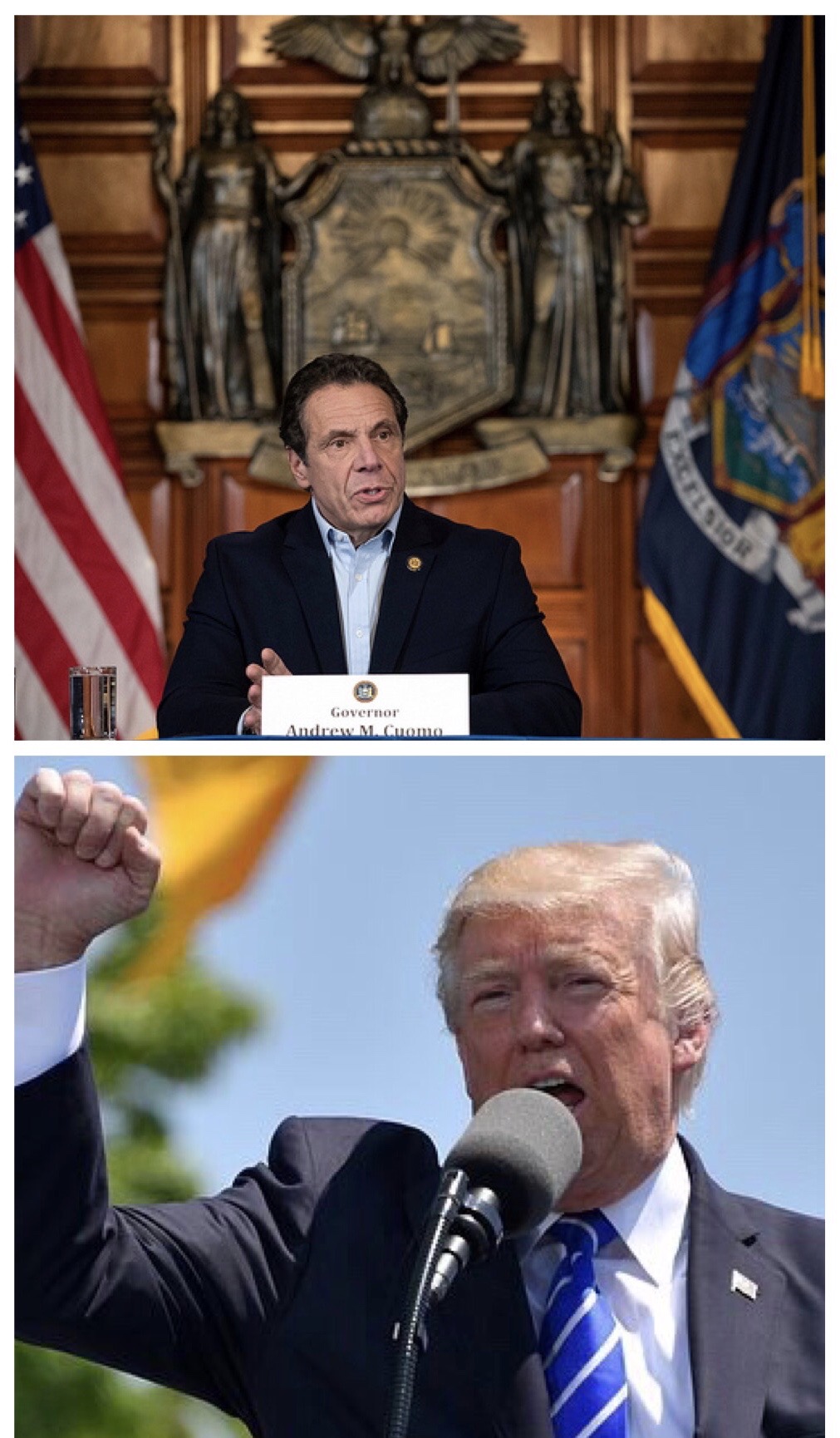 Washington, D.C.- Governor Cuomo visited with President Trump Thursday at the White House to go over the federal government's decision to ban New Yorker's from Trusted Traveler programs.
The Department of Homeland Security announced last week that New Yorkers, for now, are no longer able to enroll or re-enroll into their Trusted Traveler programs, citing ramifications of the Green Light Law. The law, which has received criticism from authorities statewide, allows illegal immigrants to get drivers licenses, while also blocking federal immigration agents from accessing DMV records from the state.
The federal government says it is necessary to obtain that information to properly vet people through the traveler programs, however; the Governor seems to view things differently.
"As the Governor previously said, we believe DHS's action was politically motivated and unwarranted as the FBI already has information regarding criminal records and TTP applicants already go through an extensive federal background check," Cuomo's Communications Director Dani Lever said. "The President said that this is an issue he wants to work on and that he would follow up with the Governor next week."
According to the Governor, his solution proposed to the DHS acting secretary last week would allow federal access to DMV records only for those applying to the Trusted Traveler program.
Despite the meeting taking place, there's a fog looming over what actually was said and negotiated between the two. A press conference was waiting outside the White House, but neither President Trump or Governor Cuomo emerged.
"Despite the Governor and President meeting today to discuss the implications of New York State's Green Light law, it appears that no consensus has been reached between the two parties," Deputy Minority Leader Joe Griffo said. "Instead of addressing the real issues affecting our state such as creating economic opportunity, making the state more affordable and stopping the exodus of residents from New York, the majority decided to address the longstanding federal issue of immigration."
Before Thursday's meeting, the President tweeted via social media that Cuomo needs to understand how national security takes top priority over politics. In response, the Governor claimed a leaked memo encouraged the DHS to punish states who do not abide by federal policy on illegal immigrants.