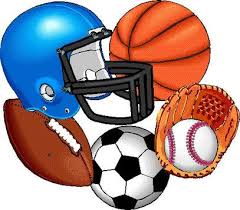 High School Varsity Basketball:
-Adirondack boys lost to Sherburne-Earlville 65-55.
-Carthage girls claimed victory over Watertown 52-35.
-Copenhagen boys lost against Lyme 64-48.
-Lowville boys defeated General Brown 53-28.
-Old Forge boys dominated over Poland 79-31.
-West Canada Valley boys beat Oriskany 85-66.
NBA:
-The Celtics topped the Clippers 141-133.
-The Thunder edged the Pelicans 123-118.
Utica Comets Hockey: The Comets head west to Syracuse tonight for a rivalry battle against the Crunch. Stay tuned for the score tomorrow.
NHL:
-The Rangers beat the Wild in a shootout 4-3.
-The Islanders went scoreless to the Predators 5-0.
-The Senators topped the Coyotes 3-2.
-The Sabres edged the Blue Jackets 4-3.
NASCAR: The Bluegreen Vacations Duels were held Thursday night at Daytona International Speedway. Here are the top-five results from both races:
DUEL ONE: 1. #22 Joey Logano. 2. #10 Aric Almirola. 3. #6 Ryan Newman. 4. #2 Brad Keselowski. 5. #43 Bubba Wallace.
DUEL TWO: 1. #24 William Byron. 2. #48 Jimmie Johnson. 3. #42 Kyle Larson. 4. #4 Kevin Harvick. 5. #41 Cole Custer.