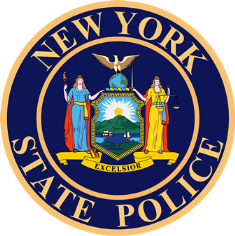 ONEIDA COUNTY- Police say a Taberg, NY man is facing charges related to a domestic dispute in Trenton and DWI in the City of Utica.
At just before 1:00 a.m. Monday, Gregory P. Sands, 35, was charged with felony strangulation in the 2nd-degree, according to the New York State Police in Remsen.
Earlier before that charge, police say Mr. Sands was arrested for DWI (1st offense) and operating a motor vehicle (w/a .08 of 1% BAC) in the City of Utica at just after 12:00 a.m.
The felony strangulation charge stems from an alleged Town of Trenton domestic dispute that was reported to authorities Sunday night at 10:00 p.m., police said.
For the DWI arrest, Sand's arrest status said he was released on his own recognizance, while his other arrest status claimed he was being held for the felony strangulation charge.
No additional details from the State Police were provided from their daily blotter.