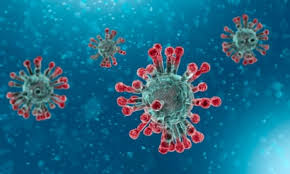 Oneida County has announced a strong warning from the sheriff's office for anyone, businesses or groups caught violating current rules and social distancing guidelines.
The county's caseload reached 105 Monday, including 10 new cases. County Executive Anthony Picente stressed how 19 of those people have recovered. The total number of tests being sent out is creeping up towards 1,000, with 964 as of Monday and 653 of those showing up negative.
With increasing complaints of groups and businesses not adhering to the guidelines recommended by health experts, Oneida County Sheriff Rob Maciol and District Attorney Scott McNamara made a joint announcement Monday that enforcement will be ramped up.
The sheriff said there is a special detail that will be investigating businesses, groups and individuals who has been reported.
Your first offense will result in a formal warning. A second or any further offense will result in a $1,000 fine. Businesses found in violation will also be at risk of having their health permit revoked and bars and restaurants will be at risk of losing their liquor license.
Lewis County added no new coronavirus cases for the second day in a row, holding steady at 8 as of the latest updates made available Monday. 80 individuals are under quarantine, according to the public health office. 134 tests have been administered, with 110 showing negative and 16 still pending. The latest round of cases were recorded Saturday.
For Herkimer County, the latest updates from public health officials indicate that 32 residents have tested positive for the virus. The public health office highlighted how 7 of those people have made a recovery. So far, 211 negative test results have come back. 96 people are in quarantine and out of that number, 2 are receiving treatment in the hospital. Herkimer County has recorded 3 virus related deaths so far.
Jefferson County reached a total of 41 confirmed cases of the virus Monday.