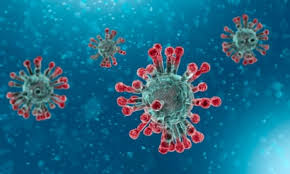 Lewis County added one new case of coronavirus Thursday, the public health office says.
22 infections have now been confirmed for Lewis County, with 8 remaining active and 14 who have recovered. To date, the county has tested 1,489 people, with 1,430 results showing up negative and 37 results still pending.
17 new cases were added up in Oneida County Thursday, according to County Executive Anthony Picente.
With 819 total infections, health officials said 340 cases are still active and 442 have made a recovery.
Picente says 31 are now hospitalized within the county, while 3 are being treated outside the county.
So far, the county has tested 6,677 people for the virus, with 5,770 results showing up negative and 88 still pending.
Herkimer County witnessed 3 new cases Thursday, leading up to their infection total of 114. Public health officials say 21 of these cases are currently active.
Breaking a significant length of no reported hospitalizations, the county government office says there are now 2 patients who are receiving medical care.
90 have made a recovery from the illness. Health officials add that 2,142 people have tested negative for the virus.
Jefferson County remained at 70 infections Thursday, meaning there were no new cases to report.
With four active cases, health officials say none of them are hospitalized. 66 have made a recovery from the virus.
Out of 3,853 people tested, 3,783 results have shown up negative.