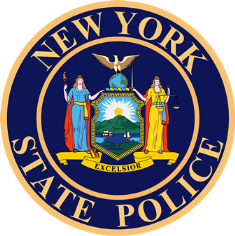 POLAND- Authorities say a Poland, NY woman is faced with felony and misdemeanor accusations that are correlated to a reported domestic dispute Thursday evening.
The incident occurred in the Village of Poland and was first reported at just before 8:00 p.m., according to the State Police daily blotter.
Kaitlyn M. Carr, 21, was charged with one felony count each of burglary of a dwelling (w/deadly weapon) and criminal contempt in the first-degree (with a weapon). In addition, Carr was also issued misdemeanor counts of menacing in the second degree (w/a weapon) and criminal possession of a weapon in the fourth-degree (w/intent to use), all according to the New York State Police from Herkimer.
At press time, her arrest status was listed as held and an investigation is pending, police said.