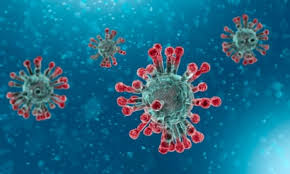 Lewis County found another coronavirus case Friday, leading up to 23 infections since testing began in March, the office of public health reports.
With 14 people who have made a recovery from the illness, 9 cases are currently active, health officials said. The county has tested 1,541 people, with 1,486 showing up negative and 32 results still pending.
Oneida County recorded the same exact number of new cases Friday as they did Thursday: 17.
With 836 infections confirmed so far, the office of County Executive Anthony Picente reports 343 cases are currently active.
In terms of people who are getting better, Picente says the county has been recently staying ahead of the active cases with significantly greater numbers of those who have recovered. The latest recovery tally Friday was 456, Picente said.
Currently, there are 32 patients hospitalized within the county, with another 3 receiving medical care outside the county.
To date, the county has tested 6,948 people for the virus, with 6,027 results returning negative and 85 still pending.
Herkimer County added up 1 new case of coronavirus Friday, the county government office reports.
So far, the county has recorded 115 infections of the virus, with a current total of 19 active cases, public health officials said. 1 person remains hospitalized, while 93 have made a recovery from the illness.
2,202 people have tested negative for coronavirus in Herkimer County.
No new cases were reported for Jefferson County Friday, according to the public health office.
Out of 70 infections, no one is hospitalized and only 4 cases remain active, health officials added.
So far, the county has tested 4,125 people, with 4,055 results coming back negative.