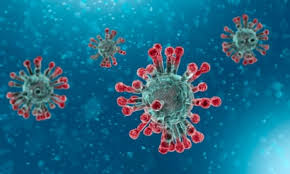 Lewis County remained steady Tuesday, with no new coronavirus cases confirmed by the public health office.
To date, the county has tested 1,671 people, with 1,645 results showing up negative and 2 still pending. The county has 24 total infections, with 15 who have made a recovery, meaning 9 cases are currently active.
A dozen new cases were tallied up for Oneida County Tuesday, according to County Executive Anthony Picente. Included with that, Picente says 2 more virus related fatalities were confirmed; both related to nursing homes.
With 913 infections, health officials say 336 are currently active, while 534 have made a recovery.
As of Tuesday, county officials said 46 people are hospitalized within the county, while 2 have been admitted to medical facilities outside the county.
The county has tested 13,883 people for the virus, with 12,970 results showing up negative.
With 4 new cases confirmed for Herkimer County on Tuesday, the county government office also announced a new virus related death.
The victim, who public health officials say was elderly and had several comorbidity issues, is now the fourth COVID-19 related fatality.
21 out of 124 infections are currently active, the public health office said. 1 person is hospitalized and to date, 2,850 people have tested negative for coronavirus in Herkimer County.
Jefferson County reports no new cases of coronavirus, public health officials said Tuesday.
With 71 infections, only 4 cases remain active and no one is currently hospitalized, the public health office added.
The county has tested 4,380 people so far, with 4,309 results showing up negative.