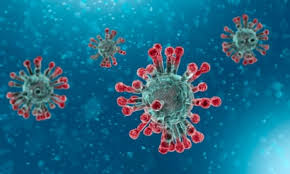 Another person officially recovered from the coronavirus in Lewis County Wednesday and there were no new cases recorded, according to the public health office.
Health officials clarify the county's caseload remains at 24, with 16 who have recovered. This means 8 cases remain active.
To date, the county has tested 1,731 people for coronavirus, with 1,687 showing up negative and 20 results still pending.
Oneida County continues to see an increase of cases, with 23 new positives recorded Wednesday, the office of County Executive Anthony Picente reports.
Although cases continue to trickle in, Picente clarifies that most new cases have been from nursing homes, including 14 from Wednesday. In addition, the county recorded 3 more virus related deaths, but all of them nursing home related, he confirmed.
40 people are now admitted to hospitals within the county, while another 3 are getting medical care outside the county.
The county has 936 total infections, with 345 cases currently active and 545 who have made a recovery. The county has tested 14,310 people, with 13,374 results showing up negative.
Herkimer County reports 2 new cases from Wednesday, the county government office confirms.
With 126 infections since testing began in March, health officials say 22 cases are active, with one person who is hospitalized. 100 people have made a recovery from the illness.
To date, the county reports 3,293 people who have tested negative for the virus.
1 case remains active for Jefferson County, as health officials reported no new cases Wednesday.
The only case remains in isolation. 71 infections have been recorded since March.
To date, Jefferson County has tested 4,463 people for coronavirus, with 4,392 showing up negative.