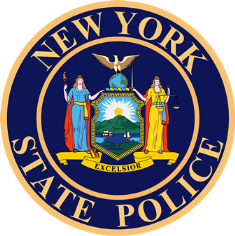 PORT LEYDEN- Police say an alleged domestic dispute from over the winter has led to the arrest of a Lyons Falls man.
Joshua D. Rogers, 34, was charged Wednesday afternoon with one felony count of criminal contempt in the first-degree (three prior offenses), according to the New York State Police in Lowville.
The accusation stems from a reported domestic dispute on January 24 in the Village of Port Leyden, according to the State Police daily blotter.
At press time, Rogers' arrest status was listed as held.
Police said an investigation is pending and no further details were made available from authorities.