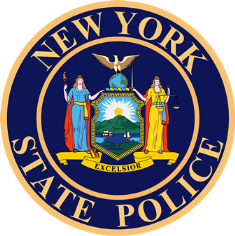 Even though it was a Memorial Day weekend unlike any other that we have witnessed within our lifetime, the New York State Police still issued quite a few tickets over the holiday weekend.
Despite all of the bars and restaurants being closed down for dining-in services amid the pandemic, the State Police ended up arresting 203 people for DWI, down only 22 from last year's 225.
Troopers responded to the scene of 457 crashes statewide, which resulted in 11 injuries and 2 fatalities all together.
3,332 drivers were ticketed for speeding, according to the State Police. In addition, Troopers handed out 420 citations for seat-belt violations. 171 were also nailed for distracted driving offenses and Troopers ended up giving 109 tickets out to motorists who failed to move over.
Within our Troop D district, 16 people were arrested for DWI, 436 were ticketed for speeding, while 31 were ticketed for distracted driving, 68 for seat-belt violations and 5 for failing to move over.
State Police issued more than 8,900 tickets over the long weekend.