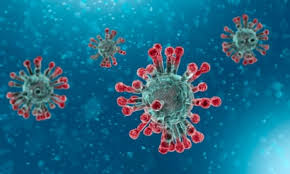 Lewis County reported no new positives on Monday, according to the public health office.
To date, there have been 37 total infections, with 8 cases currently active. No one has died from COVID-19 complications in Lewis County so far.
Nearly 4,000 people have been tested for the illness.
With the exception of Oneida County, the other counties within our listening area have had more than one stretch where they go sometimes several days without witnessing a new case.
However, Lewis County just went through a little rise in cases, creating some caution from health officials over a possible cluster developing. On the other hand, Lewis County Public Health Director Ashley Waite confirmed with reporters that no common thread has been identified from these new cases.
Now approaching four-months into this pandemic, people here in the Mohawk Valley, North Country, all across New York, the entire Untied States and the rest of the world are certainly ready to get back to life the way we once knew it. Here locally, Director Waite says it's feasible to maintain a significant degree of normalcy within our regions, but acting reckless and careless won't help that cause at all.
"I certainly understand that after three-months of social distancing and being home, people are ready to get back to work, get back to their social lives, get back to some kind of normalcy," Director Waite said. "But it's important that as we move through these stages of re-opening that we remain cautious."
Listen to our latest comments from Ashley Waite here:
In the rest of our local COVID-19 update:
20 new positives were reported Monday for Oneida County. The County Executive Anthony Picente says 13 of these new cases are nursing home residents.
No new deaths were reported, as health officials say 90 people have passed away from virus complications since the pandemic began.
22 patients are now hospitalized within the county, with another 5 who are admitted outside the county. Health officials clarified that 13 of these hospitalizations involve those from nursing homes.
The county has recorded over 1,500 infections so far, with 319 cases still active. Over 47,000 people have been tested for the virus.
Herkimer County has corrected their previous amount of infections that were reported on Sunday. After one duplicate and two cases who did not reside in the county, the official total dropped by 3 down to 167 total infections.
22 cases are currently active, with 1 person who is still hospitalized, according to health officials.
4 people have died from virus related complications. Over 12,000 have tested negative for the illness.
Jefferson County added one new positive on Monday, but health officials said no one is hospitalized. With 91 infections confirmed so far, 7 cases are currently active. Over 7,500 people have been tested for the virus.