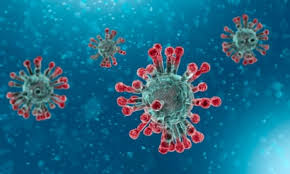 All was quiet over the weekend for Lewis County, as the public health office provided no updates.
3 cases remain active and over 4,800 people have been tested. No virus related deaths have been reported by the public health office.
20 new cases were tallied up over the weekend for Oneida County, with 5 virus related deaths, including 3 who were nursing home patients. County Executive Anthony Picente reports 109 people have now been lost from COVID-19 complications.
20 people remain hospitalized within the county, with another 3 who are admitted for medical care outside the county. 9 of those hospitalized in the county are nursing home patients, health officials said.
Nearly 60,000 people have been tested, as the county has recorded 1,770 infections since the pandemic began.
Herkimer County recorded 4 new positives over the weekend, according to health officials.
36 cases remain active, with 2 people who are hospitalized. 206 infections have been confirmed so far as over 14,000 people have tested negative for the illness. 4 people have died from COVID-19 complications in Herkimer County.
The latest word from Jefferson County on COVID-19 is 111 confirmed positives, with 16 people now under isolation and 1 person in the hospital. Neatly 9,000 people have been tested for the illness.