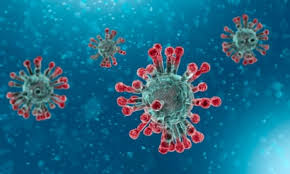 Lewis County added 1 new positive Tuesday, the public health office reports.
3 cases are now active, as 41 total infections have been confirmed. No virus related deaths have been reported. Nearly 5,000 people have been tested.
A dozen new positives were recorded Tuesday for Oneida County, but there were no virus related deaths.
109 people in total have been lost from COVID-19 complications, County Executive Anthony Picente reports.
21 people remain hospitalized in the county, while another 3 are admitted for medical care outside the county. 10 patients receiving medical attention in county hospitals are nursing home patients, health officials said.
With nearly 1,800 infections, 184 cases remain active and over 60,000 have been tested for the virus.
Herkimer County confirmed a half-dozen new positives Tuesday. Health officials say out of 214 infections, 40 remain active and 3 are hospitalized. 4 people have passed away from virus related complications and nearly 15,000 people have tested negative for the illness.
Jefferson County added up 8 new positives Tuesday, leading to their latest infection total of 123. 1 person remains hospitalized and over 9,000 people have been tested for the virus.