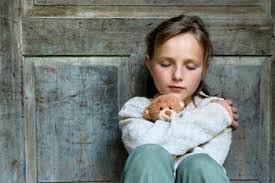 LEWIS COUNTY- The novel coronavirus pandemic has uprooted kids from their classrooms here in New York and across the country, forcing them to remain at home with their families.
It sounds like it could be a positive side effect at first, but experts warn there may be unintended consequences rising from schools closing down.
Last year, Lewis County saw a total of 24 child abuse related cases from April-June, according to Erin Fazio, Director of Outreach, Victims Assistance Center and the Child Advocacy Center of Northern New York. This year, there was only half of that and it might sound like a good thing, but Fazio warns that child abuse is likely not decreasing.
"It's still happening. It's not that child abuse has ended," she said. "Unfortunately, it's the people that the child discloses to that they don't have access to, like teachers and counselors."
With the kids home from school, experts warn incidents that would normally evolve into child abuse cases are most likely now going undetected. "We get a lot of hotline calls in from the school systems, from kids peers, you know talking to their peers about stuff maybe that's happened or from talking to their guidance counselors or their teachers," said Lisa Malott, Victim Advocate for Lewis County Opportunities. "To report child abuse, they can either call the Child Advocacy Center at 315-788-8520 or they can call the New York State Child Abuse Hotline at 1-800-342-3720."
Once a call is made to the hotline or advocacy center, the claim is forwarded to the proper authorities to further investigate. Residents who see any signs or suspicions of child abuse are encouraged by officials to call the hotline and report the situation.
For more on child abuse, be sure to visit the website for Child Advocacy Center of Northern New York. You can also check out the website for Lewis County Opportunities and the CDC, too.
Listen to our latest on-air story with Lisa Malott and Erin Fazio here: