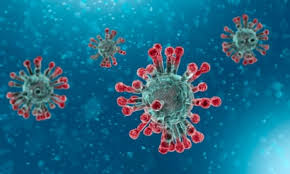 Lewis County found 1 new positive Friday, the public health office reports.
Over 6,000 tests have been performed and no COVID-19 related deaths have been reported. The county now has 45 total infections since the pandemic began.
A dozen new positives were confirmed Friday in Oneida County, with none of them being nursing home patients.
There were no new virus related deaths reported, but health officials say 115 have passed away from COVID-19 complications so far.
11 people are currently hospitalized in the county, with another two patients receiving medical care outside the county. Of these people who are hospitalized with virus complications, 4 of them are from nursing homes.
With over 2,000 infections, 197 cases remain active and over 74,000 tests have been performed.
Herkimer County recorded 2 new positives Friday, leading up to their new infection total of 263.
38 cases remain active, with 1 person who is hospitalized. Health officials say over 18,000 tests have shown up with negative results.
Jefferson County picked up 1 new positive Friday. With 186 total infections, the county has performed over 12,000 tests.
1 person is receiving medical care in the hospital and 15 remain in isolation, health officials said.