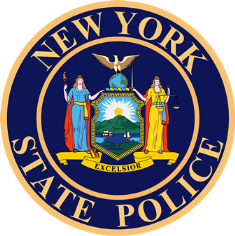 LOWVILLE- A Lewis County employee from a local developmental disabilities residential facility is accused of pushing an elderly man, which resulted in reported injuries that sent him to a local hospital.
State Police investigators said the alleged incident occurred back on July 13 at the residential facility on Dayan Street.
Deborah A. Cannan, 63, of Lowville, who is an Individualized Residential Alternative worker is facing misdemeanor counts of endangering the welfare of an incompetent physical/disabled person in the second-degree and assault in the third-degree.
It's alleged that there was an argument between the elderly victim and Cannan, authorities said. The quarrel reached a point where Cannan allegedly pushed the elderly man, causing him to fall into a bookcase.
The victim was treated at Lewis County General Hospital for internal injuries, police said.
Cannan was issued an appearance ticket and is due to answer the charges in the Village of Lowville Court at a later date.